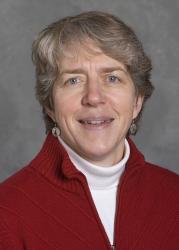 By Paula Kocken, MD
This was September's theme for Disaster Preparedness Month and there certainly were enough disasters to test the theme. Hurricanes, earthquakes, and fires ravaged North America. I am certain that all of us were thinking, "What can I do to help?" I am also certain that many of us gave money to charitable organizations, donated food to groups going to aid the victims, and called our relatives and friends in the areas affected to offer help.
One thing you may not have thought was, "How can I best prepare for a disaster if it happens here?"
The best way to be prepared is to "Make a Plan" by thinking ahead in an organized fashion and creating a strategy for what you would do during the most likely disasters to strike your community. It is the idea of preparing yourself first so you are free to help others. The government has some excellent guidelines and tools listed on their websites that are very helpful and informative. Every time I go to those sites, I learn something new or get a great idea on what I need to do to prepare. Below are some of the ideas I think are the most helpful.
Have a family meeting and discuss which disasters would impact your family. In Minnesota, the top culprits include winter storms, tornados, and floods. If you have children, it is important to talk about what could happen and how they would respond to it. It is a good time for demystifying what the children see in the media while validating their concerns. The AAP Family Readiness kit has many suggestions on what to do and how to talk about disasters with children.
Read More